2015 Nissan Juke Receives Styling Updates
March 20 2014, 401 Dixie Nissan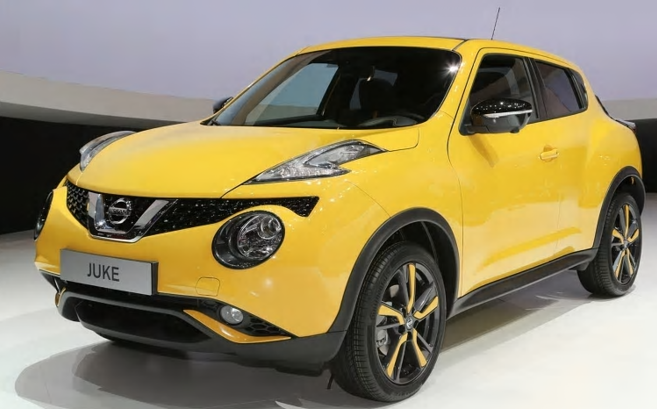 Despite its introduction only three years ago, the 2015 Nissan Juke has proved itself quite popular: more than 420,000 units sold!
To adjust itself and its driving experience with the ever-changing times and tastes of the discerning consumer, Nissan has decided to update the Juke for 2015. Its headlights now reflect the automaker's boomerang-like design, alongside LED running lights for day. (The back mirrors this redesign as well: the bumper also reflects the boomerang motif with LED tail lamps.) Furthering the LED technology are the door mirrors, which now contain LED indicators. News of the Smart Rearview Mirror may now be the talk of the town, but hold your horses-the 2015 Juke will yet to be equipped with that, though it will feature the Around View monitoring system (in which cameras are situated all around the car for optimal awareness through the infotainment screen). New colour options and wheel patterns will also be available.
Though its exteriors have undergone a few tweaks, the North American iteration of the Juke will continue to fuel with the 1.6L turbocharged engine with 188 horsepower. Unveiled to great fanfare at this year's Geneva Auto Show, the 2015 Nissan Juke will be available in North American dealerships later this year.
This means the base model should continue with a 188-horsepower turbocharged 1.6-liter unit, while 2013's Juke NISMO should continue with its 197-horsepower rating and 2014's Juke NISMO RS with its own 215-horsepower rating.