Nissan LEAF reaches 1000 units in Canada
December 16 2014, 401 Dixie Nissan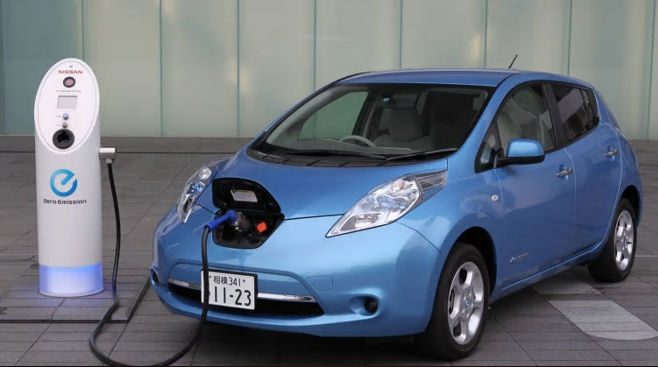 In 2014, world's best-selling electric vehicle more than doubles 2013 sales mark in Canada
Nissan LEAF is Canada's best-selling all-electric car so far in 2014
Nissan LEAF has seen eight months of consecutive year-over-year sales growth in Canada
Nissan Canada announces as of 1st December, the all-electric Nissan LEAF has sold its 1,000th unit in Canada, more than doubling the 2013 total sales mark of 470 LEAF vehicles. This represents a sales increase of 117 per cent over the course of the year, proving that more and more Canadians are choosing zero-emission driving. Since its Canadian launch in July of 2011, over 1,900 Nissan LEAFs have been sold in Canada.
"The sales results today are a clear indication that Canadian motorists are starting to recognize that opting for a Nissan LEAF is an excellent opportunity for cost-saving, all while enjoying a truly zero-emission drive," says Christian Meunier, President, Nissan Canada Inc. "The availability of charging infrastructure in Canada is accelerating, especially in the provinces of Quebec and Ontario where these governments are strongly supporting the market acceptance of EVs."
"The increased availability of charging stations, coupled with the Nissan LEAF's great efficiency, short-charging time and an entry-level S grade means the LEAF fits the lives of Canadians now more than ever," concludes Meunier.
Introduced in 2010, the Nissan LEAF was the first mass-market electric vehicle in the world. The electric vehicle has collected industry honours including the 2011 World Car of the Year, European Car of the Year 2011 and Car of the Year Japan 2011-2012. Nissan LEAF has the highest global customer satisfaction rate for any Nissan vehicle ever and remains the best-selling electric vehicle in history.
ONTARIO: consumers are eligible for an incentive between $5,000 and $8,500 towards the purchase or lease of a new plug-in hybrid electric or battery electric vehicle. Nissan LEAF is eligible for the full $8,500 incentive.
QUEBEC: the Drive Electric program by the province of Quebec offers an $8,000 rebate on a Nissan LEAF. They also offer up to $1,000 towards a home charging station.