Nissan LEAF World Car of the Year
July 18 2019, 401 Nissan Dilawri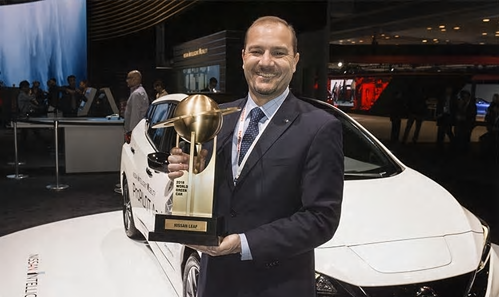 The 2018 Nissan LEAF was named the "2018 World Green Car" at the recent 2018 New York International Auto Show.
The 2018 LEAF becomes the first all-electric vehicle to win the World Green Car award.
"We're very proud that since Nissan LEAF launched in 2010, we've been able to put more than 300,000 zero-emission electric vehicles on the road worldwide, helping to reduce carbon footprints around the globe," said Daniele Schillaci from Nissan.
The LEAF's overall environmental impact including its tailpipe emissions and fuel consumption played a decisive role for the jurors.
The previous generation Nissan LEAF was named "World Car of the Year" in 2011 & it remains the only all-electric vehicle to win that award in it's 14 year history.