NISSAN RECEIVES 37,000 NEW LEAF ORDERS IN EUROPE
July 18 2019, 401 Dixie Nissan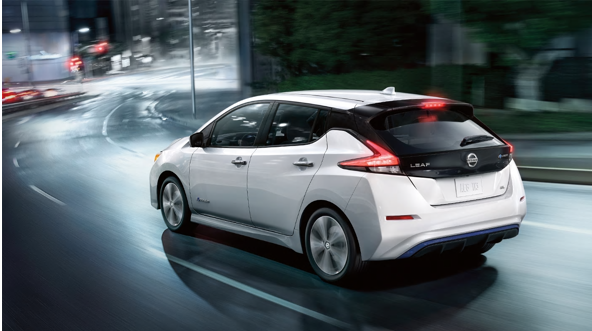 Nissan was proud to announce that they have now received over 37,000 new orders in Europe for the all electric vehicle, Nissan Leaf. These numbers have Nissan selling a new Leaf every 10 minutes! The high demand has made Nissan have a difficult time keeping up production for all of these new vehicles.
The company has now delivered 100,000 new Leaf units to excited customers in Europe. Susana de Mena of Madrid, the 100,000th Leaf buyer in Europe, had this to say about her buying journey:
"I've spent two years trying to find an electric car. I knew it would be a Nissan! When I saw there was a brand-new model of the LEAF, there were no doubts in my mind it would be the perfect fit. My husband and I agreed that the quality, price and specification made it second- to-none.
We are very conscious that we must respect and protect the environment, so we knew we'd want to go 100% electric. On top of this, an electric car lets us get to the very center of Madrid when ordinary vehicles can sometimes be restricted due to pollution issues."

This milestone in Europe comes just weeks after Nissan announced they reached the 100,000 sold units mark in Japan. With this comes a buzz about the 2019 Nissan Leaf, rumoured to have some significant upgrades over its predecessor.
The electric vehicle movement is here to stay and statistics like this continue to show the willingness of customers to switch from a gas to electric vehicle.