Nissan Teams Up With "Solo: A Star Wars Story"
July 18 2019, 401 Dixie Nissan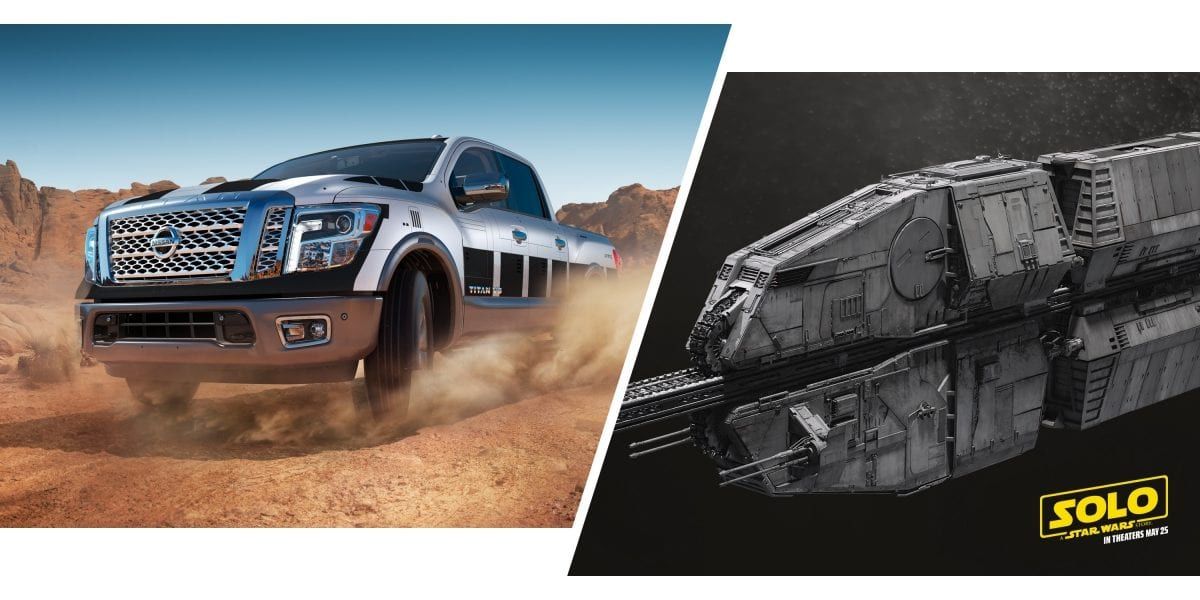 A COLLABORATION THAT SPANS GALAXIES
Nissan and Lucasfilm recently announced that they are once again joining forces for the launch of Solo: A Star Wars Story, opening on May 25.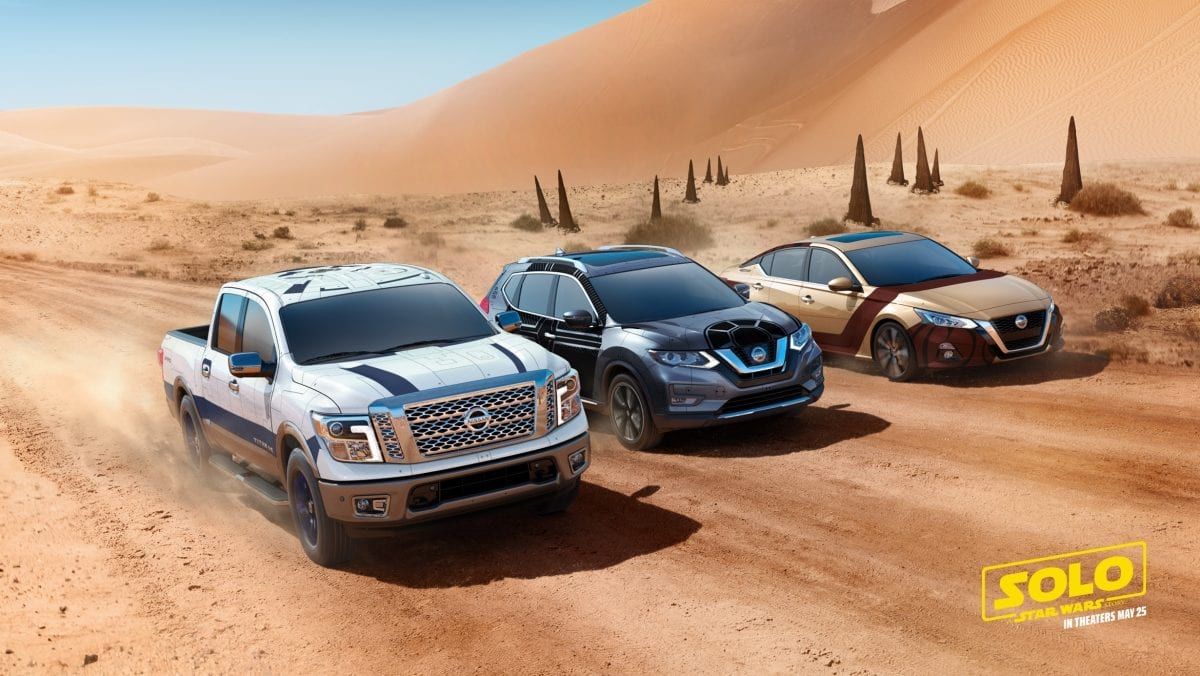 ABOUT "SOLO: A STAR WARS STORY"
Board the Millenium Falcon and journey to a galaxy far, far away in Solo: A Star Wars Story, an all-new adventure with the most beloved scoundrel in the galaxy. Through a series of daring escapades deep within a dark and dangerous criminal underworld, Han Solo befriends his mighty future copilot Chewbacca and meets the notorious gambler Lando Calrissian, in a journey that will set the course of one of the Star Wars saga's most unlikely heroes.The film stars Alden Ehrenreich, Woody Harrelson, Emilia Clarke, Donald Glover, Thandie Newton, Phoebe Waller-Bridge and Paul Bettany.Solo: A Star Wars Story opens in U.S. theaters on May 25, 2018.
NISSAN UNVEILS STAR WARS CONCEPT
VEHICLES FOR TITAN, ALTIMA & ROGUE
Nissan showcased the brand new one-of-a-kind Nissan Rogue concept vehicle inspired by the iconic Star Wars franchise, in celebration of the brand's ongoing collaboration with Lucasfilm on the upcoming release Solo: A Star Wars Story, hitting theaters on May 25 2018.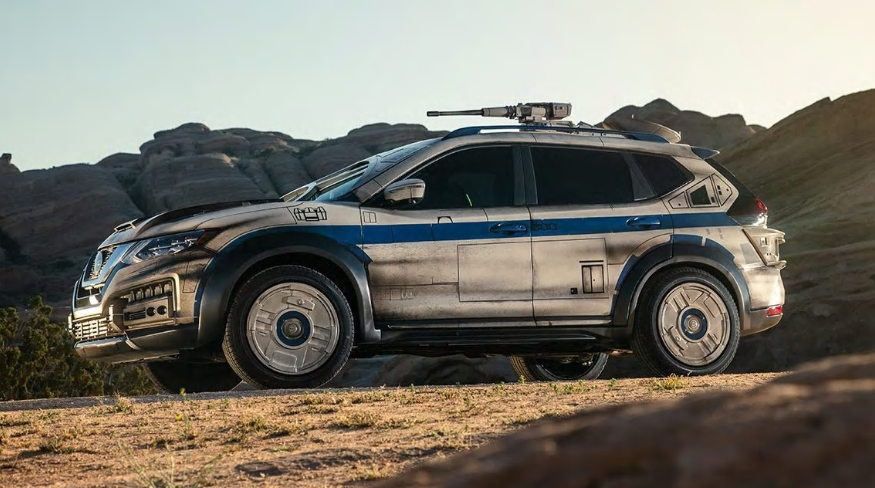 This one-of-a-kind vehicle was inspired by the most recent film version of the iconic ship.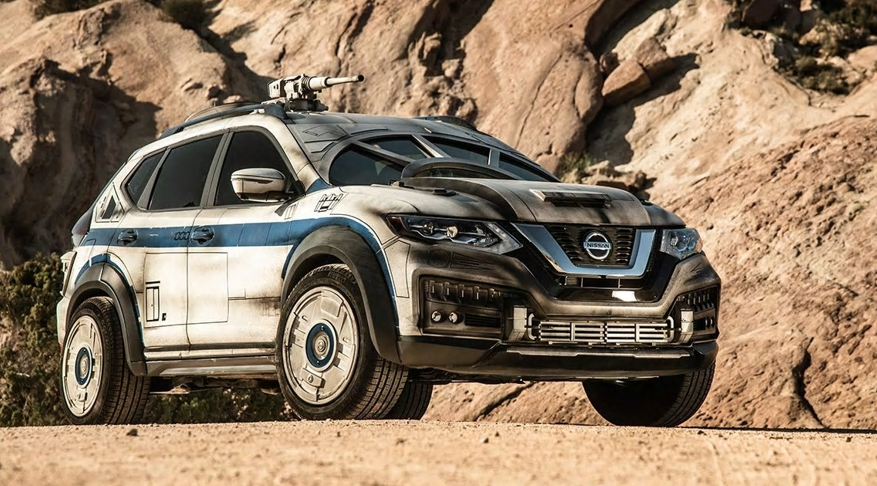 Each vehicle is essentially enhanced with custom body features, along with hydro-dipped graphics, aged exterior coloring, textures and more in order to simulate the appearance of many of the fan's most favorite characters and crafts.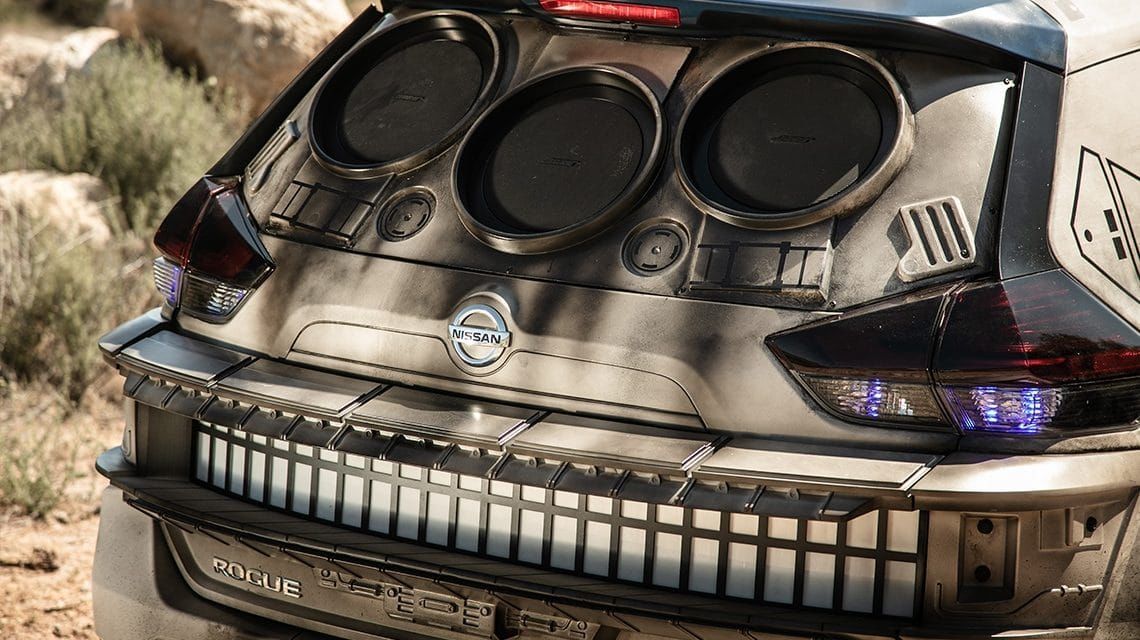 Created as part of its collaboration with Lucasfilm, this unique show vehicle is fully customized including an interior makeover channeling the iconic cockpit of the Millenium Falcon. It also features front and second-row chairs like those seen inside the Millenium Falcon. Additionally, a set of center-mounted "hyperdrive" controls bring the package to life. Perhaps the most infamous ship in the Star Wars galaxy, the Millennium Falcon is Lando Calrissian's pride and joy. The sleek Corellian ship has been extensively modified to meet his discerning tastes.
2018 Rogue Inspired by Tie Fighter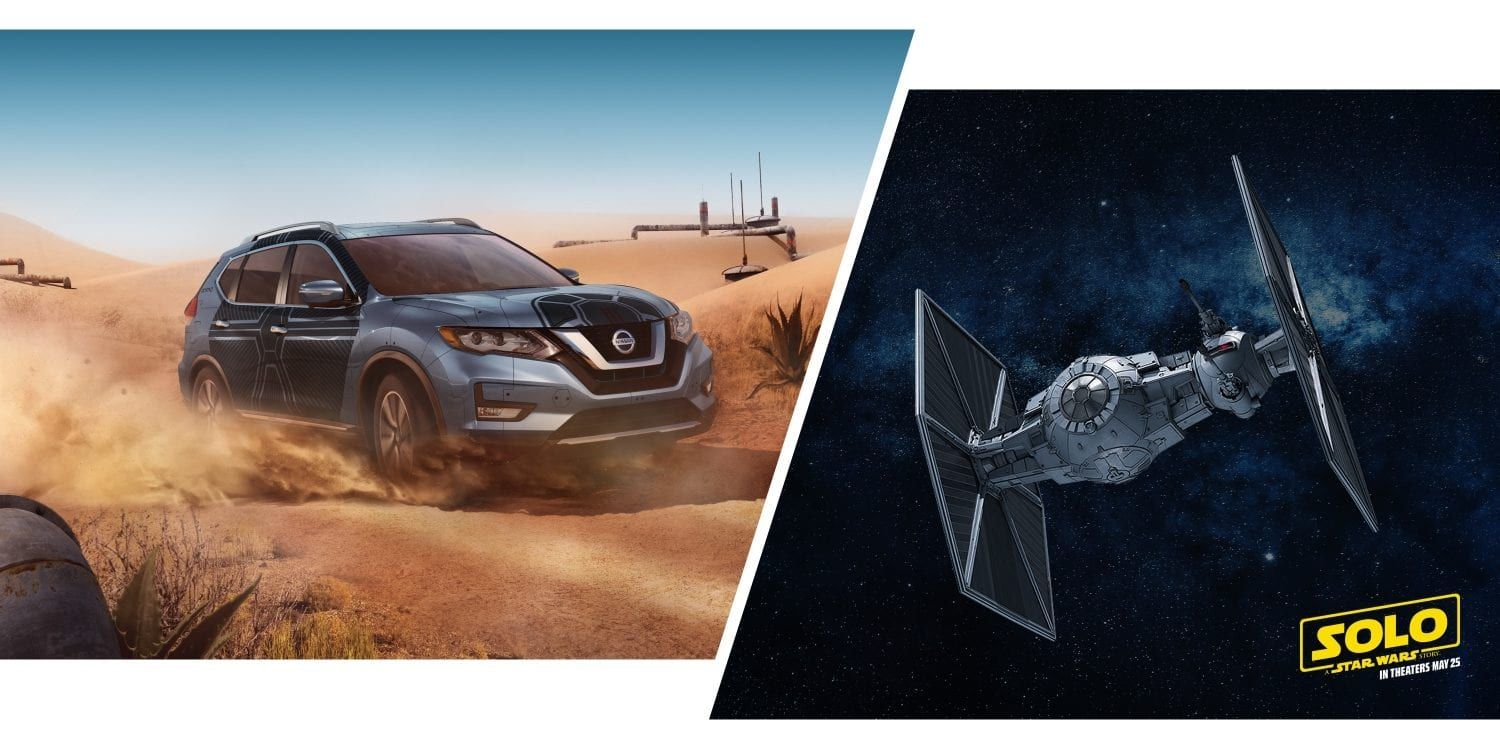 With Nissan Intelligent Mobility, your 2018 Rogue empowers you with tomorrow's technology so you can take on today. You'll make every move with greater awareness and can get a little help when you need it most. All of this gives you more confidence and, ultimately, the freedom to embrace the joy of being behind the wheel - the way driving was always meant to be.
2018 Titan Inspired By Millenium Falcon
The TITAN of Trucks is built to work, and work hard. You've got massive power, a 7-speed transmission, and 4-wheel ventilated disc brakes. Underneath, a reinforced frame and rugged components. Add in a bold look, an interior that would make a luxury sedan jealous, and advanced technology, and the TITAN is ready to take on just about whatever you need.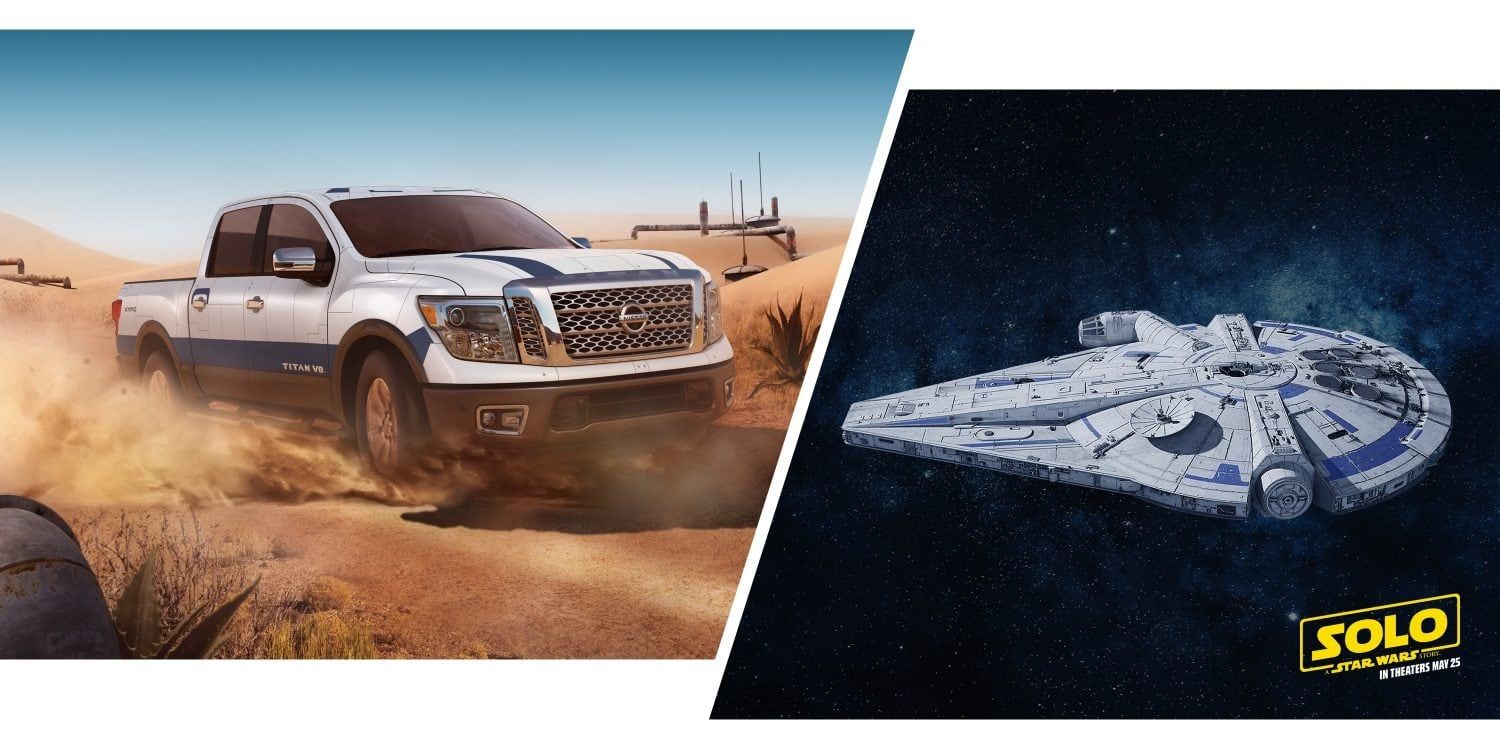 2019 Altima Inspired By Swoop Bike
The all-new sixth generation of the Altima features All-Wheel Drive and ProPILOT Assist, part of the full suite of Nissan Intelligent Mobility technologies. 2019 Altima production model goes on sale this Fall, 2018.