Nissan Ushers in the 2014 Pathfinder Hybrid into Canadian Market
November 11 2013, 401 Dixie Nissan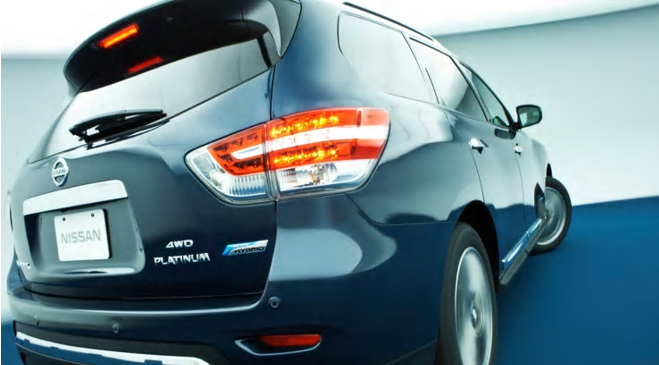 Canadian pricing for Nissan's 2014 Nissan Pathfinder has been announced!
Priced at $39,249, the 2.5L turbo-charged engine model with a hybrid accompaniment puts out 250 net horsepower and a 243 lb-ft torque. Nissan's Intelligent Dual Clutch System-a one motor, two clutch parallel system-makes the transition from gasoline to hybrid a seamless one. Regenerative breaking that automatically recharges the battery through converting the car's kinetic energy that's otherwise lost in the stopping action ensures a long-lasting yet environmentally friendly ride. Despite the equipment upgrade, the Pathfinder's luxurious spaciousness remains the same, thanks to the neat fit of the Li-on battery under the third-row seat.
Naturally, fuel economy numbers are impressive: a 7.4L / 100k combined, a 22% increase from its predecessor. Driving range is estimated at more than 1,000 kilometers-making this holiday-season-appropriate purchase one that's got plenty of bang for your buck. Scheduled to be available in dealerships nationwide in December, the Pathfinder Hybrid is a much-anticipated option in the now eight variations of the Pathfinder family among the four-wheel, two-wheel, gasoline and powertrain varieties.