Review Roundup: 2013 LEAF
August 21 2013,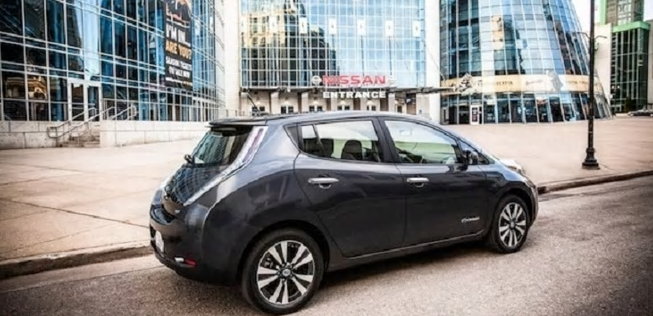 Earlier this year we spoke of the Nissan LEAF and its incredible bang-for-your-buck value. Wonderful as affordability is, it's a particularly important factor for the electric car-where the technology signifies an increase of price and risk for the buyer. It'll cost you to commit to a brand new way of driving, but is it worth it? Yet if it costs little, where are the manufacturers skimping?
In Canada, these questions are asked in addition to our precarious driving conditions. The Times' debacle with Tesla proved one thing: demand too much of the little green car that could, and risk being stranded on the road. Nissan Canada reports sales were up 30% in March, demonstrating warm-weather optimism. Yet with temperature control being an impossible component to overlook, how would the 2013 Nissan Leaf fare in the depths of winter?
Despite the price drop due to its now-domestic production, Nissan has made some amazing changes to its 2013 model. That's good news, particularly in light of this post by a Canadian blogger and 2011 Nissan Leaf owner, illustrating how the energy is dissipated (or not) amongst the car's functions. The new model, with front and rear-heated seats and climate control that's supposedly70% more efficient, speaks wonderfully to those of us north of the border. UK automotive blog Auto Car also praises a smoother, more solid drive available thanks to an improved suspension. Popular Mechanics, too, finds the driving experience improved due to an upgrade in aerodynamics.
Increased power in its onboard charger guarantees that the new charging time is cut by half, alongside an increased range brought on by more efficient engineering. The charger's reduced size also means more cargo room, a plus noted by the Chicago Tribune in the Leaf's family appeal. Its energy recycling system is also improved, seen especially in the new "B" drive mode that converts power wasted during speed reduction into battery energy. New York blogger Jim Motavalli notes the improvement in range and comfort in his drive, albeit in modest measures.
Other changes to its design, navigation, and stereo system also seem to be vastly appreciated, but what we love about Nissan is their ability to listen to consumers and focus on what truly matters. In the case of the electric car, that's climate control, range, efficiency, and drivability. These changes certainly do more for the feasibility of the electric car, previously a pipe dream for many outside of cities like California. With summer finally upon us, it's easy to drive almost anything-but it's nice to see the 2013 Nissan Leaf as truly the little green car that could. It's available now nationwide, so if you're in the market for something new and with a conscious, stop by your closest Dilawri dealership today.